The children and I are working on packing boxes for
Samaritians Purse
. The children are having so much fun finding things to fill their shoeboxes. I highly recommend it. And you still have time. Here is a
link to nation-wide drop off locations
. The drop off dates are November 17-24th.
Sleepy Sam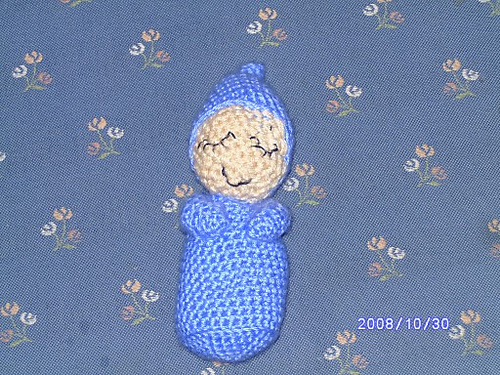 This is a free pattern but I believe you need a www.ravelry.com acct. to access it.
http://www.ravelry.com/patterns/library/sleepy-sarah-amigurumi-pattern Here is the ravelry link.
It is created by
Owlishly.
Also made Bitty Babies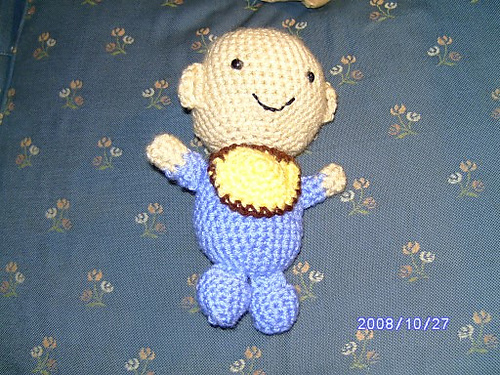 This is a free pattern
. But on the top picture you can see that I altered the legs. I didn't like how short and fat they were. So when you get to the round that says to sc around 2 times on the legs you need to do it 4 to 6 times instead. The rest of the pattern I did the same.
The blue bitty baby will actually go to ds almost 2, who will get it after the new baby arrives. The other one will go into a shoebox.