The monkey is 99.99% done. He's just missing a mouth. Sorry the photos so light. I needed to adjust the lighting but the mosquitos were comacozzy diving me and the toddler. And I wanted out!
Here's his pattern.
I love love love this little guy. He is a Greek Tortoise. Isn't he adorable!!!
Here's his pattern.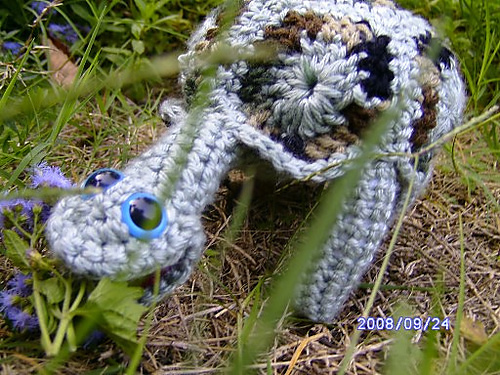 Next a marble bag... Although I'm not making it to hold marbles... You'lle have to wait and see what will hide inside. :)
Here's the pattern.
And here's instructions how to make the cool cord.
It's called a monk cord.
Learn something new every day.
Here's a teddy bear. He was supposed to be a pirate.
But I wanted him to have the option of 2 eyes. May make the patch to play with though.
And a better picture of the 12 pt. ball. Pattern is linked on another post.